Ryan Sundling 10-Year Anniversary
June 28, 2021
At Cardinal, our team members are the heart and soul of our culture. A team filled with men and women who want to be a part of something bigger than themselves, who go to the extra mile to help change the industry and challenge the status quo. We are so grateful for those efforts and celebrate our team members who have dedicated years of service to the growth of our team.
Today we celebrate Ryan Sundling; the man, the myth, the marketing legend! This month, Ryan is celebrating his ten-year anniversary with Cardinal Group. To celebrate a decade of commitment, we asked him some tough and fun questions. Learn more about Ryan's journey below!
What is your role?
CGM's mascot. I mean Sr. Group Marketing Manager. I help our communities and Ops Cells drive and close leads!
Describe your Cardinal Journey (quick list of your journey to get to where you are today)
I started out on-site as a Leasing Marketing Team Lead 10 years ago at a community called Auraria Student Lofts. At this time, Cardinal only managed 4-6 total communities and was just moving the few HQ team members to Denver. The first Denver HQ office was a vacant unit in the community I helped manage. I remember doing file audits in that empty, dimly lit unit with Mike O'Brien rocking a large afro.

With the help of long-time CGM team members JJ Nietzel and Scott Clarkson we were able to turn around our struggling asset, lease it to 100% for the first time ever, and win 4 Student Housing Business Innovator Awards (the most ever for one community).

After about 2 years, Cardinal's growth gave me the opportunity to work at HQ under the role of Creative Coordinator. In this position, I was tasked with bringing some of the creativity I brought to my old community to all Cardinal communities. In this phase of my career, you'll find a lot of cringe worthy video content of me. It's best to leave it in the past 🙂

As Cardinal continued to grow, it gave me the opportunity to step up my marketing game as a Marketing Manager.

Fast-forward a few more years, and I was promoted to Sr. Group Marketing Manager, the position I hold today.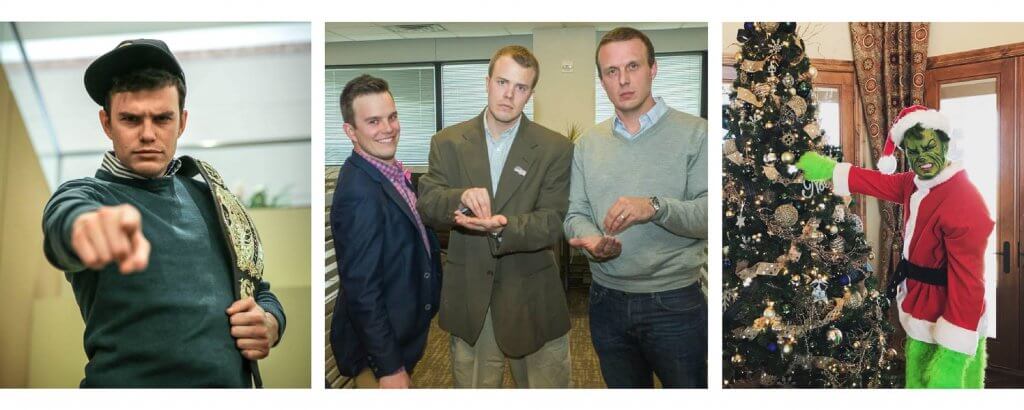 What do you find most exciting about your job?
I love getting to flex my creativity. I'm the most excited when I'm working on a project that leverages this creativity, and I'm doing something brand new.
Who has been influential in your life (professionally or personally) and how have they help guide you?
There have been more influential people in my life than I have time to list. Personally, my wife, Elise, has been the most influential. She feeds my creativity and has always been my biggest fan. Professionally, early on my team at Auraria Student Lofts with JJ Nietzel, Scott Clarkson, and Michael Reimer were all extremely influential in my career development. Their many years of experience in the industry helped tremendously.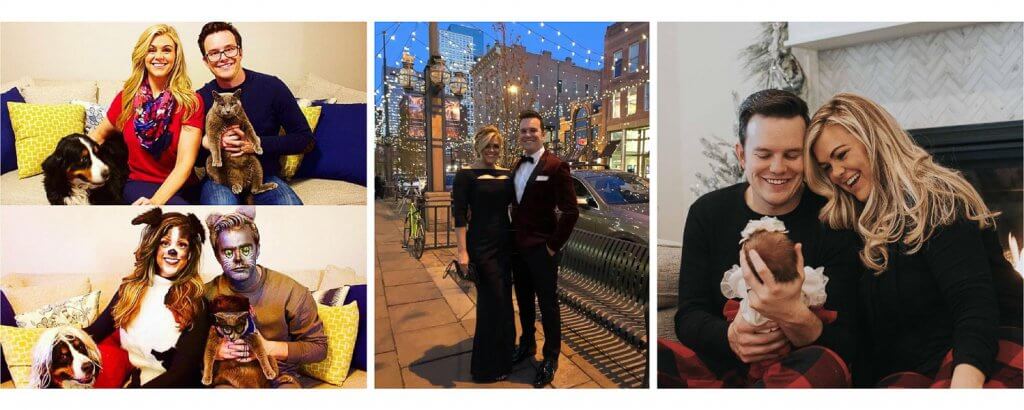 What's something people may not know about you?
My first-ever job was a DJ at a skating rink. The last job I'd like to have in life is retirement community Bingo MC.
What advice would you give to someone starting out in the industry?
Take chances, say "yes" when called upon, and have a bias for action. If you do these three things you'll learn a lot quickly, find ways to buck the trends in a very copycat-centric industry, and it will show others at the company that you want to learn and grow within the company.
What is your proudest moment working at Cardinal Group?
Knowing that I was a small piece in helping Cardinal grow from a few assets under management to what it is today. Knowing that today, Cardinal gives thousands of people an amazing place to work, just like they did for me 10 years ago.
What type of community would you be and why?
I'd be the community that is Class B, 10-15 years old, is starting to look a little aged, isn't the lowest priced option but also not the most luxurious.
Why? I think this type of community might be the hardest to lease. There isn't one thing you can rest your leasing hat on. Instead, you're just in the middle of the pack. I think this forces you to think creatively because there isn't an obvious brand position, and it also leaves an opportunity for the team to create value in other ways for residents through things like customer experience.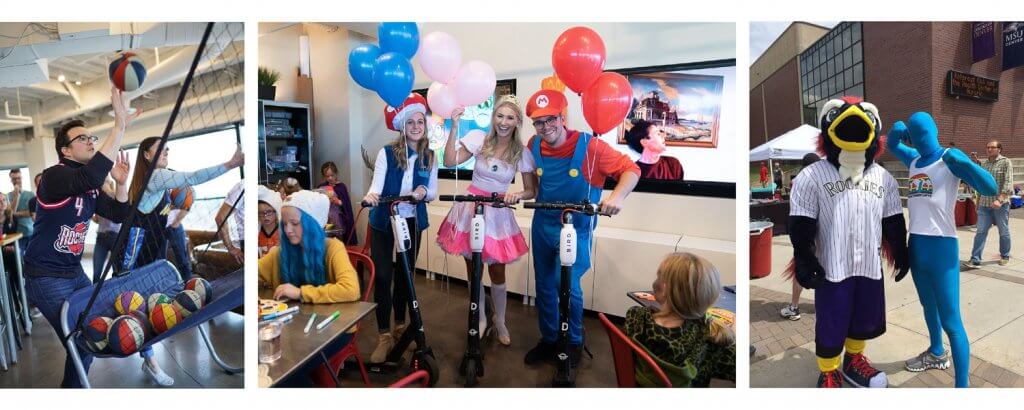 You just received 2 round trip tickets to anywhere in the world as a thank you to your commitment to Cardinal Group – where do you plan on going, and what are you most excited about?
I was hoping we would have updated the benefit to be two tickets to anywhere in the solar system. Then Elon and I would be enjoying a game of golf on Mars. Since I must stay Earthbound, somewhere that feels like another planet from Denver. Maldives? Bahamas? Still undecided but taking recommendations!
Ready to start your Cardinal Journey? See our open opportunities.