Portfolio Sales and Marketing Manager Jaimini Patel Celebrates her Transformative Journey at Cardinal Over the Last Five Years
August 2, 2023
At Cardinal, our culture embodies many different elements: it's about improving as a team while having fun growing together both personally and professionally. Our team members are the heart and soul of our culture! We are so grateful for the efforts our team members put in daily to go the extra mile to help change the industry and challenge the status quo.
Today we're celebrating Jaimini Patel and her dedicated years of service to the growth of our team over the last five years.
Learn more about Jaimini's journey below!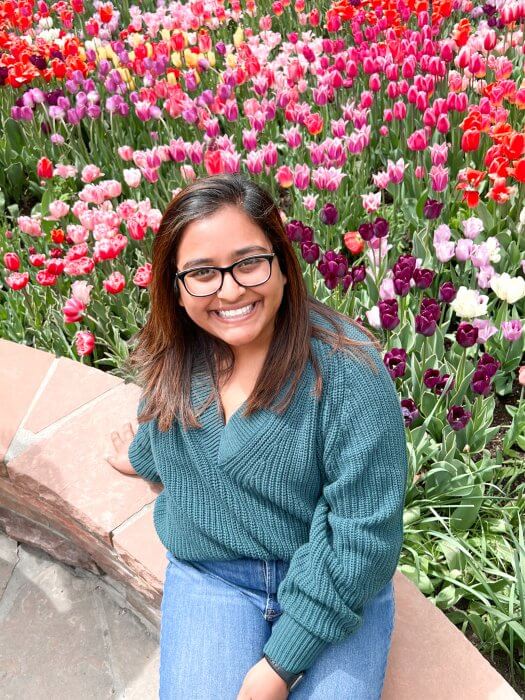 What's your role?
Portfolio Sales and Marketing Manager
Tell us about your Cardinal Journey
I began my journey in the industry by working at a property during college and eventually took on roles at different communities under them, before an opportunity to be an LMTL with Cardinal opened up in my market in July 2018. I was an LMTL for almost 2 years when I got the opportunity to become an ACM at a newly transitioned community. Despite facing challenges, such as transitioning to properties struggling with leasing goals and the COVID-19 pandemic we really tried to bring our best each day and create an environment that was fun not only for the team but for the residents. (Fun fact, the day that I transitioned to be an ACM was the day before the world shut down from the pandemic, March 14, 2020.) In the summer of 2021, I took on my next challenge as a member of the Travel Support team as a Traveling Leasing and Operations Manager (TLOM). I had the opportunity to travel to many different markets, from Carrollton, GA to Morgantown, WV, and everything in between. I traveled to 10+ markets and was able to strengthen my leasing, operation, and leadership skills. After a little under a year on the travel team, my team lead encouraged me to make the jump from Travel Leasing Operations Manager to Travel Community Operations Manager (TCOM). During my time as a TCOM, I was able to assist with a cell that had 11 dispositions happening as an interim PSM. I was able to learn the ins and outs of being a PSM during this time. After dispositioning all those communities it was time to build the cell back up, we started with a deal down in Fort Worth, TX, and then 2 in Boone, NC. I was able to travel to all of these communities to assist with the transitions and then my time with the cell was over. They didn't need a traveler anymore, but low and behold one late July afternoon as I am in College Station, TX I get pinged the PM saying that they are opening a PSM role in the cell and would love to have me interview. I immediately applied! Two weeks into Turn, I was offered the position of Portfolio Sales and Marketing Manager.
My journey has been challenging but so fulfilling, and I am so grateful for the opportunities provided by Cardinal Group Management.
What's the most significant lesson you've learned in your time here?
You won't always know the answer and that's ok. My teams will tell you this, but if they ever ask me a question and I don't know the answer my response is always, "I don't know, but I will find out for you." Being able to accept that you don't know the answer all of the time is only going to help you in your pursuit of growth and knowledge.
What do you find most exciting about your job? Most challenging?
The most exciting part of my job is working with our onsite teams. Being able to collaborate and interact with a group of individuals who bring unique perspectives and skill sets to the table is truly invigorating. The most challenging part is making sure we communicate and coordinate effectively. When you're working with people from all over the place, in different time zones, and with diverse backgrounds, it can be a real challenge to get your message across clearly and keep the communication flowing smoothly. It takes a lot of effort and the right tools to bridge those gaps and make sure everyone's on the same page.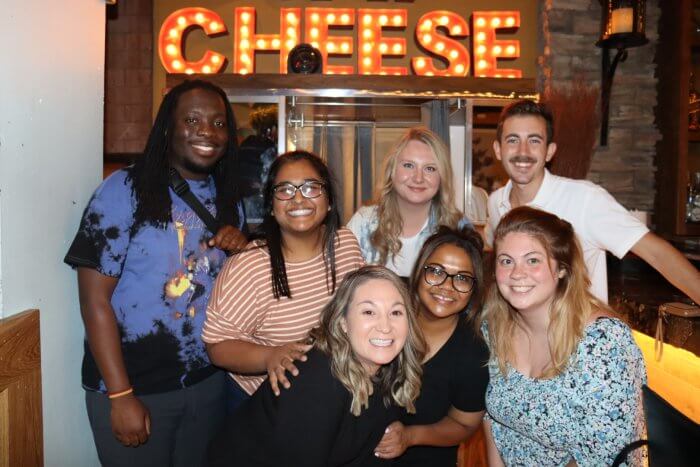 If you could choose one word to describe your time at Cardinal, what would it be and why?
Transformative – Each step of my journey has allowed me to learn, adapt, and develop as a professional. From facing the difficulties of a struggling property to successfully managing and dispositioning multiple communities, my journey with Cardinal Group Management has transformed my career trajectory and provided me with valuable insights and skills along the way.
What advice would you give yourself five years ago?
Keep pushing yourself and get comfortable with being uncomfortable.
Who has been influential in your professional and personal life and how have they helped guide you?
My parents. My dad is in the hotel industry and when you look at it, the industries are very similar. Watching my parents with guests at our hotel and how my dad approached all the guests with a smile and asked a simple question "How was your stay?" really made a huge impact on how I interacted with residents and even my teams.
What is your biggest motivator?
My biggest motivator is my competitive nature. I thrive on challenges and enjoy pushing myself and others to excel.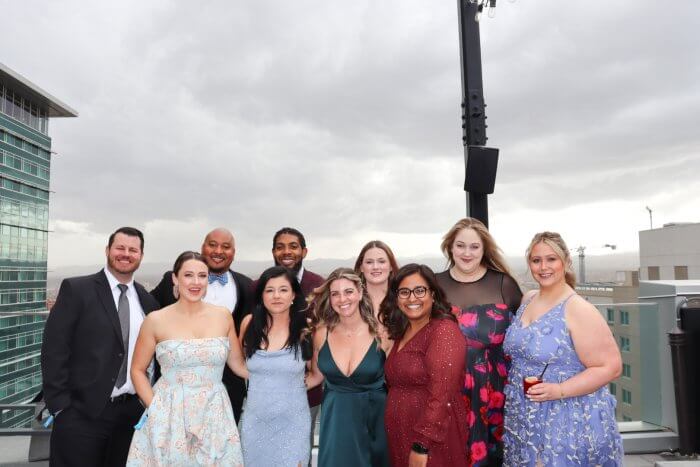 What's something people may not know about you?
I lived in a hotel for the first 13 years of my life.
What is your favorite college town in America?
LET'S GEAUX TIGERS! Baton Rouge, Louisiana
Are you ready to start your Cardinal Journey?
See our open opportunities.