From Community Manager to Operations Specialist, Megan McCollum Has Found Her Success Through Adaptability and Seeking New Growth
June 30, 2023
At Cardinal, our culture embodies many different elements: it's about improving as a team while having fun growing together both personally and professionally. Our team members are the heart and soul of our culture! We are so grateful for the efforts our team members put in daily to go the extra mile to help change the industry and challenge the status quo.
Today we're celebrating Megan McCollum and her dedicated years of service to the growth of our team over the last five years.
Learn more about Megan's journey below!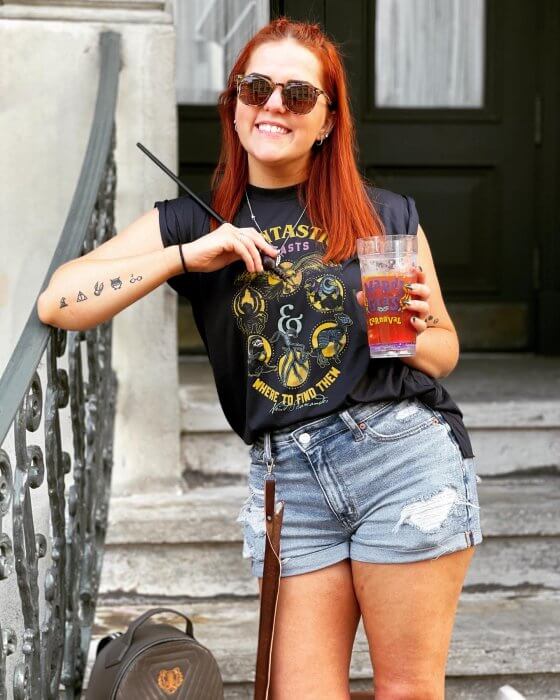 What's your role?
Operations Specialist II, Cell 1.4
Tell us about your Cardinal Journey
I started with Cardinal in 2018 through a takeover at The Knox, in Knoxville TN as a CM. I was at The Knox for another year after the takeover, and then began traveling full time for cell 1.3. A few months later I received a PSM opportunity with the same cell. I was in that role for around 7-8 months in 2020, before changing to cell 2.3 as a PSM. I stayed there for another year or so before taking on an APM/PSM hybrid role overseeing 5 communities in cell 6.3, and later 10.3. A year later, I am now an Operations Specialist for cell 1.4, reunited with one of my first Cardinal leaders, Michelle Cook.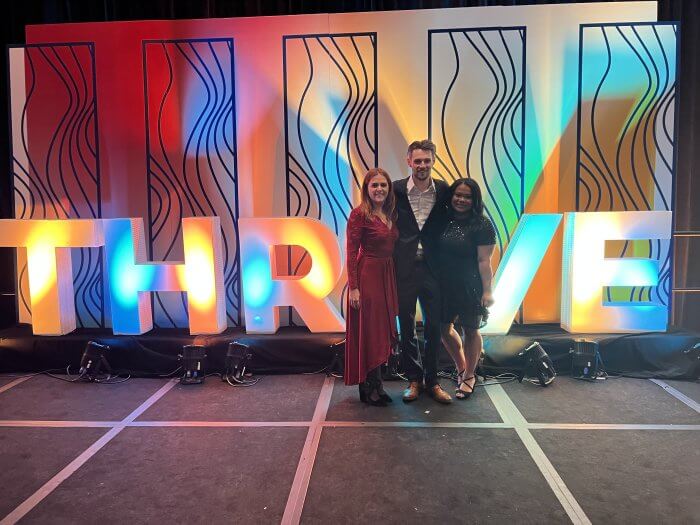 What's the most significant lesson you've learned in your time here?
The most significant lesson I have learned is adaptability. I have moved between several roles, cells, and leadership teams throughout my time with Cardinal and have learned to embrace change and new ideas to be able to thrive in any new environment I find myself in.
What do you find most exciting about your job? Most challenging?
The most exciting part of my job is constantly learning and growing. Being able to meet new team members and see different perspectives on a daily basis has allowed me to expand my own knowledge base and perception of different situations. The most challenging part goes hand in hand with the most exciting part of my job, which is adjusting my leadership and operational style to best fit and impact various team members across multiple communities. Everybody learns differently, and finding that "sweet spot" to make an impact with a team member is one of the most challenging, but rewarding, aspects of my role in Cardinal.
If you could choose one word to describe your time at Cardinal, what would it be and why?
I would describe my time at Cardinal as empowering. Through all the various leaders I have met and had the honor to work with and learn from, I have grown immensely from the leader I was when I joined Cardinal five years ago. I have not only grown in knowledge and experience, but in confidence as well. I don't believe I would have achieved close to what I have with Cardinal with any other company.
What advice would you give yourself five years ago?
Five years ago, I would tell myself not to get comfortable. Getting comfortable in an industry like this can lead to complacency – I would tell myself to make sure I am always pushing for the next challenge, the next opportunity, and to never settle for less than that.
Who has been influential in your professional and personal life and how have they helped guide you?
This is a difficult answer – I have had so many influential leaders in my time with Cardinal, but the largest and most impactful was my first PM, Sly Brandon. I was a very "green" CM when I joined Cardinal, and the time and effort he put into my growth made a massive impact on my career and confidence. I have had the pleasure of working with so many leaders within Cardinal – Ashley Vargo, James Graham, Michelle Cook, and Cullen Myers – all of whom have had an incredible impact on my growth path. In my personal life, my parents have always supported my career with Cardinal and while explaining our acronyms over and over to them can be difficult, they have proudly supported every move to a new state, every travel assignment, every new position, and every opportunity I have received with Cardinal and I am grateful for them always being my greatest hype-team. My mother always taught me to "know my worth" and never settle for less than what I know I can achieve. Finally, I have to include all of the friends I have made in Cardinal and in the industry. They have made a huge impact in my life and career. Derek Johnson (hired me as a CI a million years ago), Kollin Paulsen, Alexander Jaber, McKensey Matlock, Katie Ellis, and so many more have helped me grow as a person and an operator and I am proud to work alongside each of them.
What is your biggest motivator?
My biggest motivator is growth. Core Value #7 has always been my favorite, and I thrive on asking for the "why" behind any process, change, or task. Along with that, I thrive on teaching others what I have learned. My proudest moments with Cardinal have been seeing my team members experience the same growth and development that I did, and knowing that I had a hand in that like so many others had done for me. I always strive to be better than I was yesterday, and when I learn something new or "perfect" a stubbornly difficult task, I am more motivated than ever to keep pushing to the next.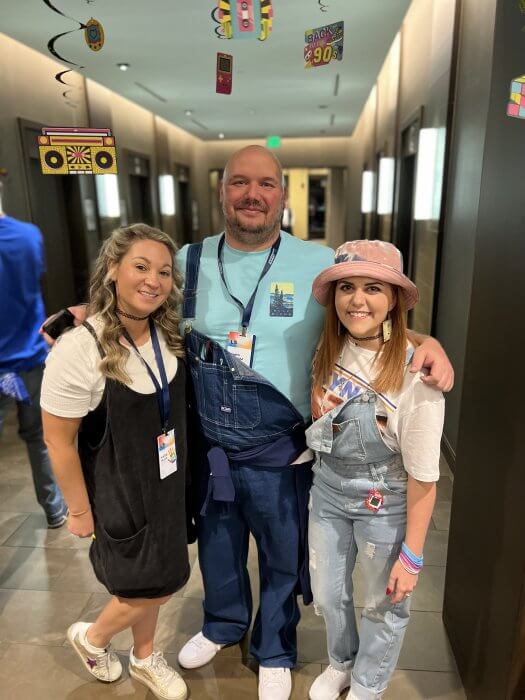 What's something people may not know about you?
I own a plot of land in Scotland and am officially, and formally, a Lady of Scotland. Yes, this is true. No, I do not regret it. And yes, I ask that all correspondence moving forward be addressed to "Lady Megan"
What is your favorite college town in America?
As a WVU graduate, for nostalgic and sentimental reasons, I have to say Morgantown, WV. This is where I got my first position as a CI, and fell in love with student housing (I started college as a Biology major… that changed quickly)
Are you ready to start your Cardinal Journey?
See our open opportunities.