Kollin Paulsen 5-Year Anniversary
December 7, 2021
At Cardinal, our team members are the heart and soul of our culture. A team filled with men and women who want to be a part of something bigger than themselves, who go to the extra mile to help change the industry and challenge the status quo. We are so grateful for those efforts and celebrate our team members who have dedicated years of service to the growth of our team.
Today we celebrate Kollin Paulsen! This month, Kollin is celebrating his five-year anniversary with Cardinal Group. To celebrate, we asked him some tough and fun questions. Learn more about Kollin's journey below!

What is your role?
Portfolio Sales and Marketing Manager. What do I do? Well a little bit of everything! Most of my role is focused around assisting our on site team members with Leasing and Marketing. I love my role because of all the time I get to spend with our amazing team members on site!
Describe your Cardinal Journey
I started with Cardinal 5 years ago as a Leasing Team Member at a community called SkyGarden, with zero student housing experience. Soon after my start, I moved into the Leasing and Marketing Team Lead Role where I really started to learn the ins and outs of student housing.
During my time as an LMTL I was lucky enough to be selected to be part of the Summer Development Program. The ability to take part in this development program gave me a front row seat to the culture and opportunity Cardinal provides for team members looking to grow.
Shortly after my time at the Summer Development Program I was offered the opportunity to join Cardinal's Travel Team and become a certified CWOL coach! For the next 8 months I was able to travel the country and train team members on the best Cardinal Way of Leasing Practices. After my time on the travel team I was offered a position as the Community Manager at my old community Skygarden. Taking a community manager role was never something I specifically wanted, but after taking on the role I knew it was the right decision. The time I spent as a community manager taught me so much and allowed me to grow not only professionally but personally as well. For the past two years I have held my role as a Portfolio Sales and Marketing manager for cell 7.3 (Shout out to my amazing Cell!)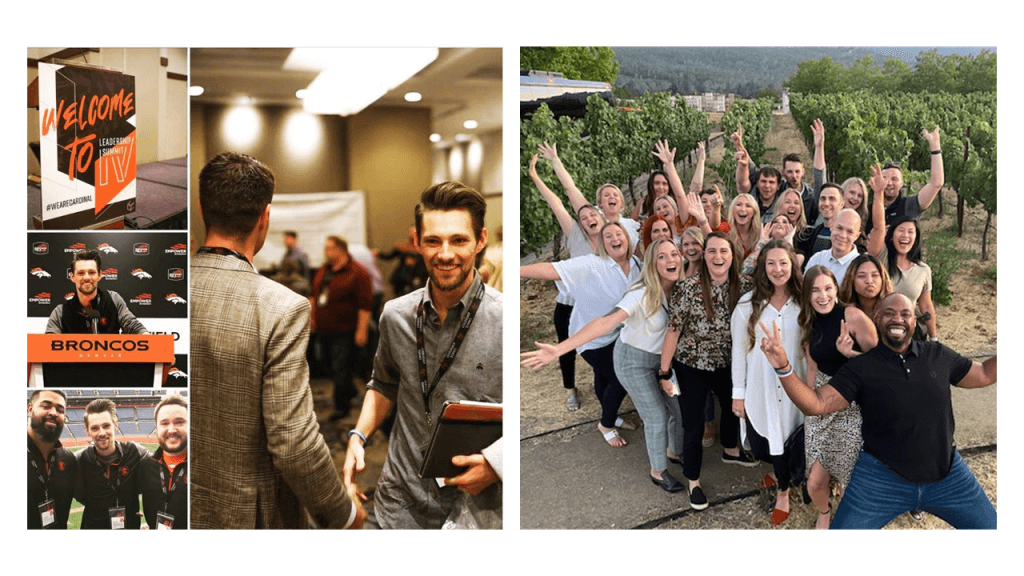 How did you decide to join the Cardinal team?
Prior to joining Cardinal, I worked at a real estate marketing company. I basically cold called realtors daily to try and pitch our marketing services. My Job was dreadful, and I was looking for an out. When I was given the opportunity to interview with Cardinal and eventually offered the position, it was a no brainer. I jumped at the opportunity to start my new career in Property Management.
What do you find most exciting about your job? Most challenging?
The most exciting part of my job is definitely working with teams to roll out big marketing specials and events. I love when a good idea comes to life!
There are always going to be challenges in your job and part of growth is learning to overcome them. That being said, I prefer to focus on the positive, fun aspects and take on challenges as they come.
Who has been influential in your life (professionally or personally) and how have they help guide you?
Personally – I would have to say my father. Growing up in New York I watched him tredge into the city every morning for work. He taught me the value of a good work ethic and was always there to help and lend some advice with big career choices.
Professionally – Wow, I feel like I'm giving my award speech at the Oscars. I would have to say all my amazing team leads over the years. Rebekah Fischer, Keri Felton, Shannon Cole, Lindsey Bedingfield, Isa Gutierrez , Will Conroy. More recently my amazing cell of 7.3, Eli Routh, Scott Montgomery, Wendy Bartley and Melissa Carter. There are so many individuals within Cardinal that have a hand in my story and I really do appreciate all they have done for me!
What's something people may not know about you?
Before my start at Cardinal I actually worked as a Professional Wakeboarder for two years. As glamorous as that sounds it didn't really pay the bills. From there I went on to become a TIPS certified Bartender and worked in a number of Bars. That being said, I left that all behind for the wonderful world of Property Management!
What advice would you give to someone starting out in the industry?
TAKE THE OPPORTUNITY THAT SCARES YOU. If it does not scare you even a little bit, it probably is not the right choice. Growth is scary but that should never stop you!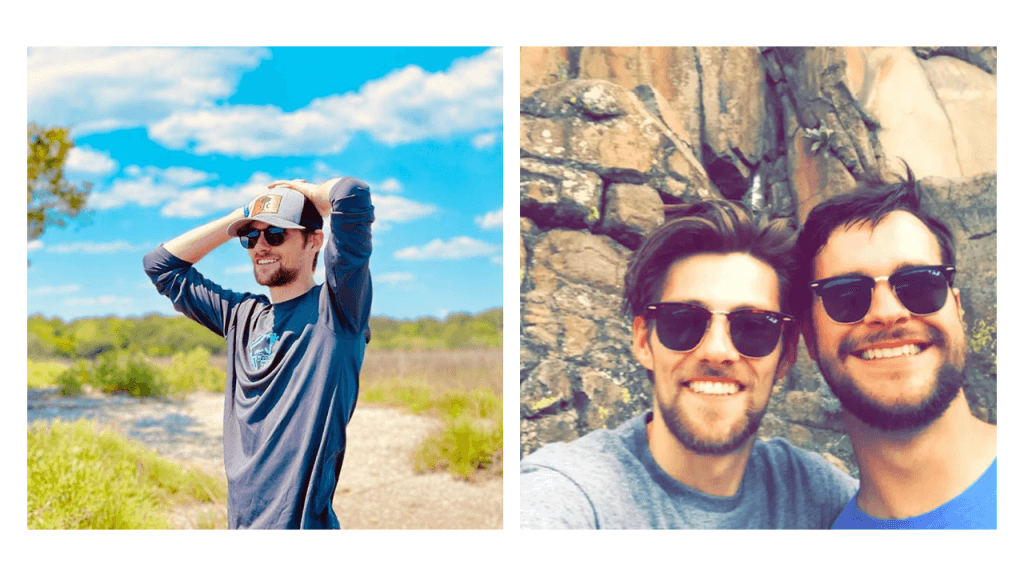 What is your proudest moment working at Cardinal Group?
I would have to say my proudest moment goes back to my days as an LMTL. Working with my team we were able to secure the #1 student housing spot for ORA. Winning this was a massive accomplishment that I will always cherish.
What has been the most interesting change that you've seen in the industry and why?
After working with Cardinal through Covid we saw a lot of changes. The most interesting change to me was witnessing how not only our industry but also our teams were able to adapt during an unprecedented time in our history.
What is your favorite college town in America and why?
Wow, there are just so many good ones! I would have to say Chapel Hill NC. If you haven't been to Merritts Grill in Chapel Hill for their famous BLT, you're missing out!
Ready to start your Cardinal Journey? See our open opportunities.