Kait Wommack 5-Year Anniversary
February 9, 2022
At Cardinal, our team members are the heart and soul of our culture. A team filled with men and women who want to be a part of something bigger than themselves, who go to the extra mile to help change the industry and challenge the status quo. We are so grateful for those efforts and celebrate our team members who have dedicated years of service to the growth of our team.
Today we celebrate Kait Wommack! This month, Kait is celebrating her five-year anniversary with Cardinal Group. To celebrate, we asked her some tough and fun questions. Learn more about Kait's journey below!

What is your role?
I'm currently a Community Manager at One on 4th
Describe your Cardinal Journey
When I was in college I worked for a student housing apartment to help save from rent haha. At the time, it was managed by Greystar.
Cardinal came in during an ownership transition to clean everything up and get ready for sale. During the time I met so many incredible and ambitious people. I strived to continue to work for Cardinal because I believed in the culture that every single team member embodied.
Cardinal quickly transitioned out and Peak took over during the rest of my college career… I knew I had to find my way back. After graduating, I started applying to positions all around the country luckily given a chance at Hill Place apartments as their LMTL. I stayed there and trained with the most amazing team which prepared me to take on the Travel Leasing Team Lead position being dedicated to CGI Cell 1.4.
I traveled the country during the COVID-19 pandemic to help our crews overcome the pandemic and still accomplish successful leasing years. I was then offered the CM position here at One on 4th to partake in a lease-up. We succeeded in opening these doors and are now moving into the leasing season being 40% ahead of prior year and #1 in ORA score for Cardinal Group Management.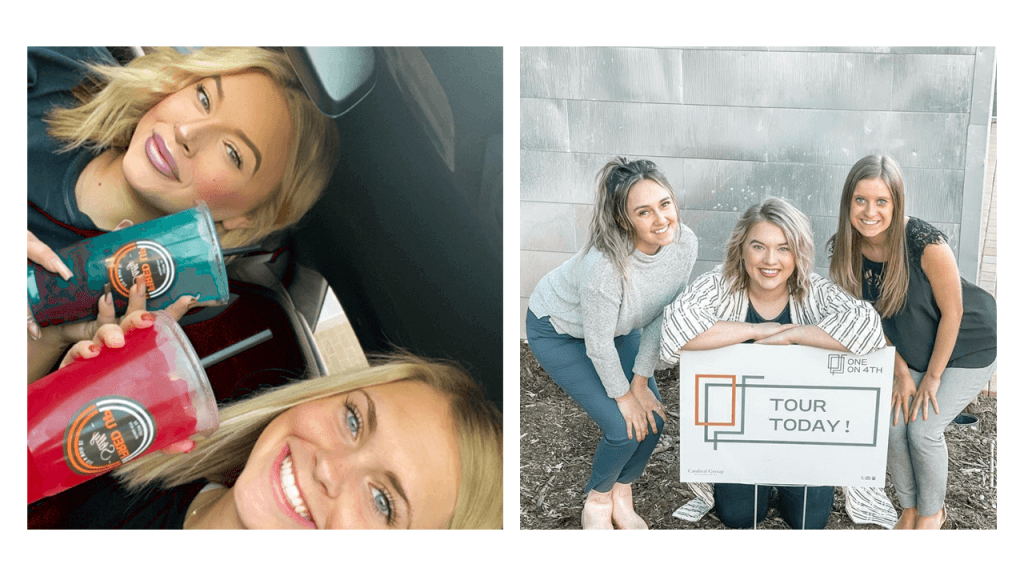 What do you find most exciting about your job? Most challenging?
The most exciting part of my job is getting to build my team and watch them continue to grow as young professionals.
The most challenging is the trials of a brand-new building, constantly learning what changes need to be made to keep residents happy.
Who has been influential in you professional life and how have they help guide you?
Professionally, Lauren Phillips has been most influential. She made me fall in love with Cardinal in the beginning – seeing her work ethic and consistent success made me want to climb the Cardinal ladder that much more. She saw potential in me as an Leasing Community Intern and helped me grow into the CM and soon-to-be PSM (manifesting) that I am. She pushes her team members to be elite. What I've learned from her is everyone has a different learning style, so you truly have to tune into each person as an individual to build a successful team.
What's something people may not know about you?
I had a stroke when I was 20 causing me to be completely paralyzed in my left leg for about 6 months. I can now walk again; however, I have no feeling still waist down in my left leg… Crazy!
What advice would you give to someone starting out in the industry?
Make your work environment fun… this helps with team turnover and helps everyone to not dread coming into work. We have dance parties, create tiktoks, craft hours, etc. Anything to boost morale.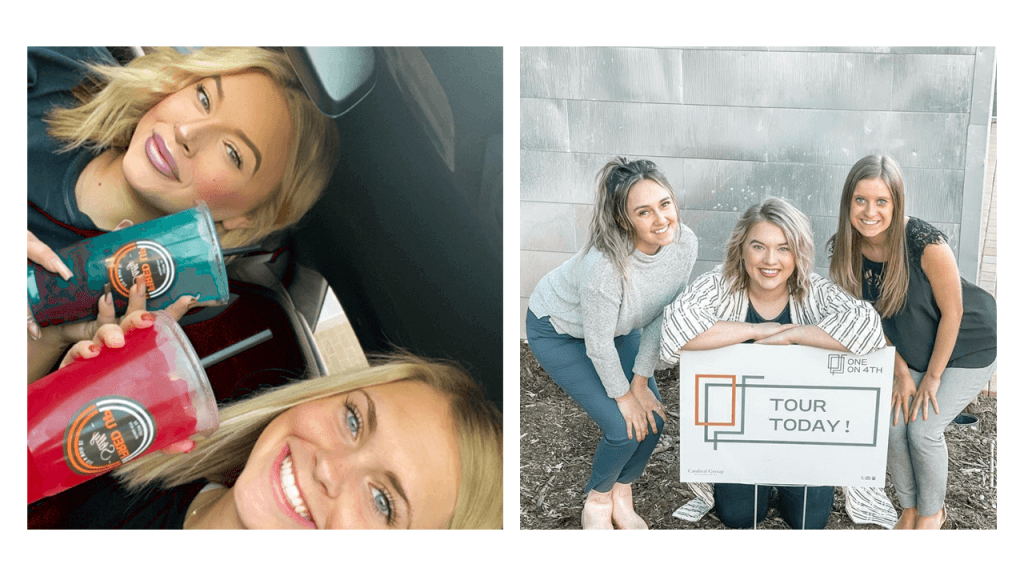 What is your proudest moment working at Cardinal Group?
In the midst of the pandemic and half the country still being shut down, I was a Traveling Leasing and Marketing Team Lead and was on an assignment in San Diego, CA (shout out to 5025!!!!). I traveled out to fill in as the Leasing and Marketing Team Lead/anything else the QUEEN, Sarah (CM), needed. When arriving, they were pre-leased at 35% in May. After months of hard work with the team and anxiously waiting to see if the university would be on campus or not we made it to move-in day pulling 95+% leased. It was a long summer and hiring/training two new team members, but SO MUCH fun! They are still killing it and I love supporting from afar.
My second-proudest moment is being nominated for Sales Team Member for my first Leadership Summit and while being in Denver I whooped our CEO Alex O'Brien at arcade basketball – too fun.
What has been the most interesting change that you've seen in the industry, and why?
This is solely to do with the pandemic changing the world, but people are so hesitant to just walk in and take a tour. Optimistically, this is super beneficial for team members so we can better prep/plan for tours since they always schedule first, but I miss sitting on the edge of the seat seeing a stranger come in hoping it is a tour.
What is your favorite college town in America and why?
Out of the few, I have visited I would say Fayetteville, AR, catering to The University of Arkansas. There are so many hole in the wall spots and the town itself is constantly hosting events. Atlanta, GA is where my heart is, but I don't really think of it as a college town..
Ready to start your Cardinal Journey? See our open opportunities.