From Summer Turns in teenage years to Group Facility Manager Today, James Graham has Grown Up in the Housing Industry
April 11, 2023
At Cardinal, our culture embodies many different elements: it's about improving as a team while having fun growing together both personally and professionally. Our team members are the heart and soul of our culture! We are so grateful for the efforts our team members put in daily to go the extra mile to help change the industry and challenge the status quo.
Today we're celebrating James Graham and his dedicated years of service to the growth of our team over the last five years.
Learn more about his journey below!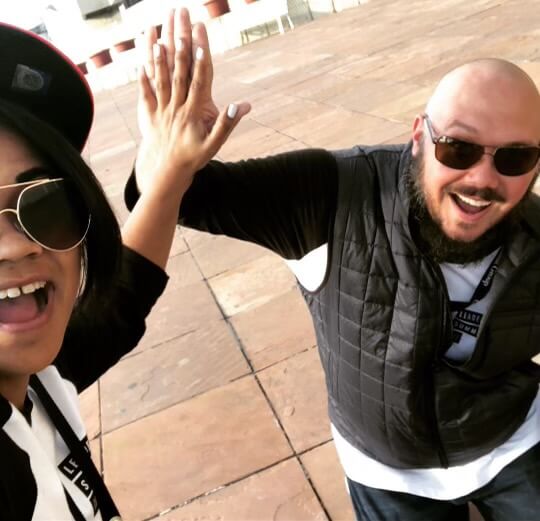 What is your role?
I am the Group Facilities Manager (GFM) for Groups 2 and 5 which oversees our conventional and affordable portfolios.
Tell us your Cardinal Journey
I joined Cardinal in 2018 as a Portfolio Manager under Will Conroy before moving groups and working under Sean Devine in Group 3. I made the move to Group 2/5 as GFM in April of 2022.
How did you decide to join the Cardinal team?
For most of my career, the companies I worked for only operated in the owner-operated space in the student housing industry.
Looking for more experience and growth opportunities, I began exploring the world of third-party management, which entailed a lot more Client interaction.
I interviewed with Will and Eddie and was extremely impressed by their passion for the industry and Cardinal.
Will's journey within Cardinal was a fundamental piece that stuck with me as it related to the culture that Cardinal embraces and espouses.
What do you find most exciting about your job? Most challenging?
Problem-solving and solution finding.
I love supporting our facilities teams and finding ways to make the most out of typically difficult situations where something has broken down.
We operate with so many types of assets and mechanicals and inherit so many different communities, no two problems are ever the same.
Removing my operator's cap and embracing the facilities mindset is the most challenging part. I love the dynamic aspects – I started in facilities, but for most of my career, I was on the operations side as a Leasing Manager, Community Manager, Regional Manager, and Portfolio Manager. When that's a large part of who you are and how you operate, I find myself having to take a step back and make sure my problem-solving, connectivity, and support to my Facilities teams come from a place they recognize and understand and not just "This guy from the office telling us how to fix this problem," so to speak.
Who has been influential in your professional and personal life and how have they helped guide you?
My father has been a tremendous presence and influence in my life, especially when it comes to my career. He hired me as temp labor for Turn at 16 for my very first Turn, guided me into my first maintenance technician and supervisor positions, and didn't throw TOO big of a tantrum when I moved to operations and the office. He's been a great support and mentor and is now celebrating his retirement from the industry (finally). So this industry is basically in my blood.
I've also found my way into some pretty amazing circles of friends that go far beyond just colleagues in the industry, and I would be remiss if I didn't mention the guidance and support they've given me – I'm looking at Michelle Cook, Eli Routh, and Carynes Gitler among many just here at Cardinal.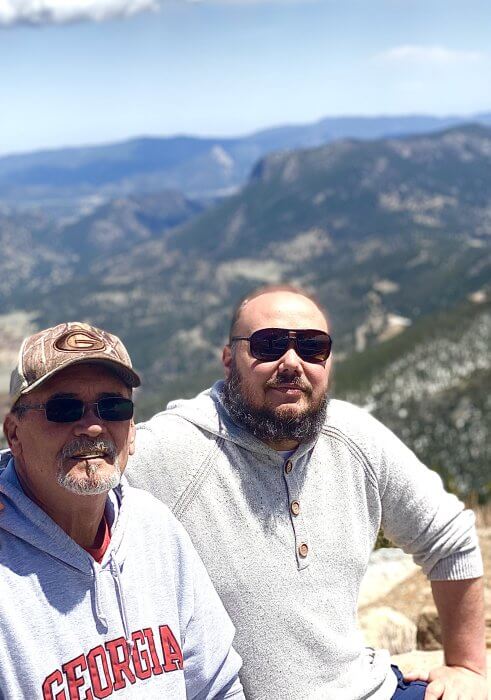 What's something people may not know about you?
Oh I don't think there's a whole lot of mystery to me in general.
I love to garden and grow things, I'm a big animal person, I'm a huge nerd and technology junkie, I still play soccer though my old bones are starting to really give me hell for it.
Most surprising is that I am huge into tattoos and love the art and dedication the artists put into their work and have my own tattoos and want more.
I'm going to get a tattoo of Core Value #10 on my neck one day…maybe.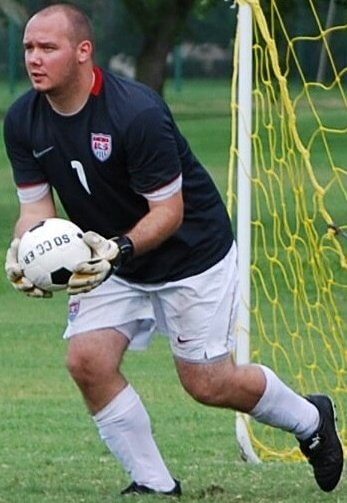 What advice would you give to someone starting out in the industry?
The industry touches so many different types of people and interests that once you get involved with a company (any company, but especially Cardinal), listen to the stories and the experiences of others before committing to one role or another. There is a role and a job for just about anyone, and you truly get what you put into it. You can touch so many lives just by being a part of this industry, and it doesn't matter the demographic you serve – conventional, affordable, senior, student – property management and all of its facets can and does impact everyone's lives at one point or another.
Whether you are a porter, a community intern, a manager, or in an HQ support role, our actions and decisions can impact residents on such a huge scale and in such an immediate way; it truly is essential in every definition of the word. Convincing someone new to the industry that it's not just about signing leases and unclogging toilets, that it can be so much more impactful to our residents, is a victory in and of itself.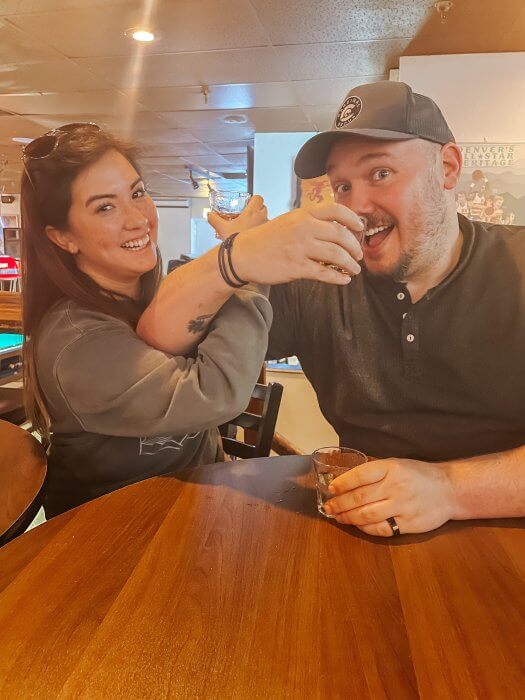 What is your proudest moment working at Cardinal Group?
There have been so many incredible moments, and choosing just one to be proud of is hard.
My team has helped us turn the corner on some pretty rough communities, we survived some pretty rough turns, negotiated master leases with Universities we never thought would live with us, and we handled major traumatic experiences and incidents with decency and professionalism that rivals the best in any industry.
I'm proud of my team and the way we chose to operate to be successful and support our on-site communities, both my cell team members from Adrienne, Jeremy, Melissa, Carmina, Billie, and Megan, to my current colleagues in Rob and Mike, and the extended support services team in every department I interact with throughout the year.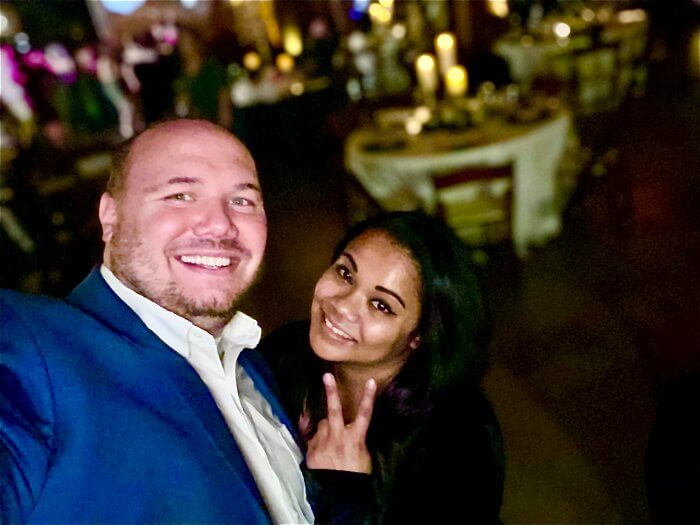 What has been the most interesting change that you've seen in the industry, and why?
The way the industry dealt with and survived the Covid-19 pandemic was telling in and of itself, causing changes in so many ways that we operate that we are still seeing the ripples and impacts of it 3 years later.
Student housing was especially interesting to watch and explore, as many in the industry thought it would doom the industry with evictions, loss of occupancy, and sudden skips – and the impact was stronger in some markets than others. In addition, families who may already be renting in conventional apartments couldn't break a lease – that was their home. But students? Many had to think about and consider what it meant to have a student off-campus with the university closed and no classes going on.
What was surprising was that the industry pivoted so quickly to contactless forms of engagement and operation and that students were desperate to return (or even stay). It wasn't the sudden death knell for higher education, off-campus housing, or student rentals. We learned so much about how we can operate – at the site level and HQ – and we're still using and practicing many new technologies, policies, and lessons even today.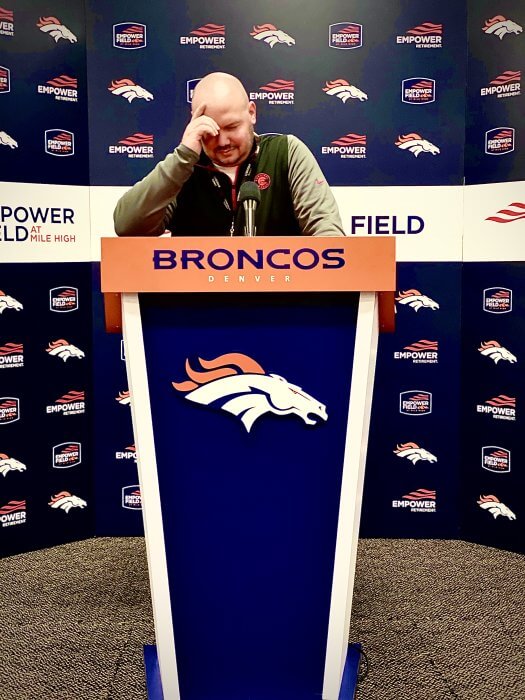 What is your favorite college town in America?
Athens, GA. GO DAWGS! That's all that needs to be said.
Are you ready to start your Cardinal Journey?
See our open opportunities.