From Coast to Coast, Avery Lewis' Cardinal Journey has taken her from Operations to Marketing. Learn more about her 5 year journey!
March 14, 2023
At Cardinal, our culture embodies many different elements: it's about improving as a team while having fun growing together both personally and professionally. Our team members are the heart and soul of our culture! We are so grateful for the efforts our team members put in daily to go the extra mile to help change the industry and challenge the status quo.
Today we're celebrating Avery Lewis and her dedicated years of service to the growth of our team over the last five years.
Learn more about Avery's journey below!
What is your role?
I'm our Manager of Marketing Services & Programs on Cardinal Group Management's centralized Marketing team!
Tell us your Cardinal Journey
In 2018, I started as a Leasing Community Intern at The Cottages of Boone as a college student who simply wanted more relative experience and hopes of getting a rent discount. I'm sure you all know how this goes…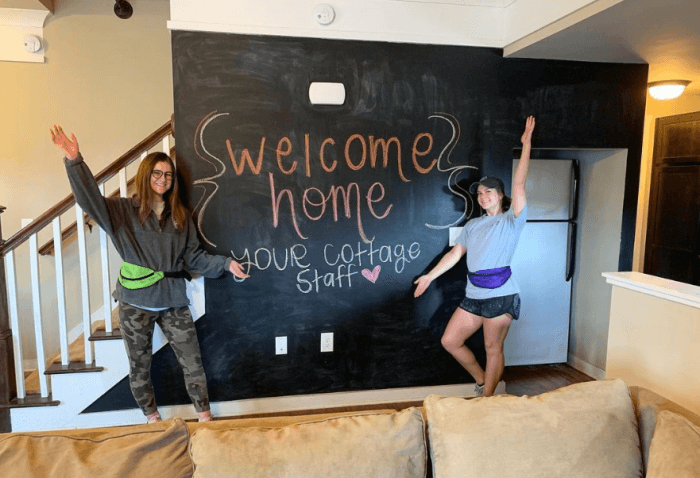 Fast forward a few months, I moved into the Leasing Team Member role and then interned for Cardinal Group in the Summer before my senior year of college. As an Operations Intern, I traveled to a few of our communities in Houston, Huntsville, and San Diego to focus on training, sales, and marketing tactics.
In December of 2019, I transferred to Westmar Lofts in Atlanta, GA as their Assistant Leasing and Marketing Team Lead, just a few months before graduating college. The team there taught me SO much and I'm extremely lucky to have gotten to work alongside them.
In the summer of the next year, I joined Cardinal's travel team as a Traveling Leasing Operations Manager (TLOM for short) and got to work in a number of markets such as Greenville, Louisville, Baton Rouge, Eugene, and Lubbock. I spent most of my time as a traveler in Los Angeles with our Stuho team. I focused on their rehab/rebrand projects now known as "The Series by Stuho" where we got to create logos, build out websites, decorate a few model units, and really bring the brand to life. Living on USC's Greek Row and celebrating leasing milestones on rooftops in Hollywood were definitely some cool perks.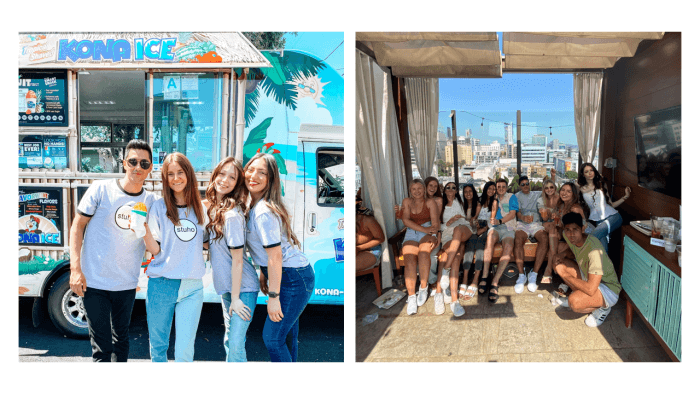 After a year and a half in the Management Services department as a traveler, I joined HQ's Marketing team as a Marketing Strategy & Training Specialist and have worked in a few roles on the team since then.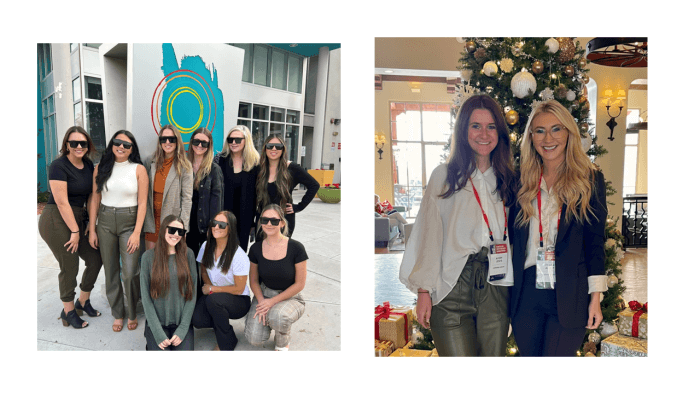 Who has been influential in your professional and personal life and how have they helped guide you?
Ah, I'm so lucky to have so many people to list here. I'll keep it short and sweet with a few people I owe some extra thanks to –
Derek Johnson was my very first Community Manager who was extremely invested in my professional development from the very beginning. He was always focused on creating tasks and opportunities for me that aligned with my interest in marketing; ultimately creating a career path for me within Cardinal. The Cottages team he led is now represented in roles all across CGM.
Scott Montgomery has also had a huge impact on my career since starting as a Community Intern. He has been a huge advocate for my growth throughout the years and I'm extremely grateful to have been connected with him so early on. Here's a throwback of us getting beat (Core Value #10 in full effect) in kickball at the 2019 Summer Development Program.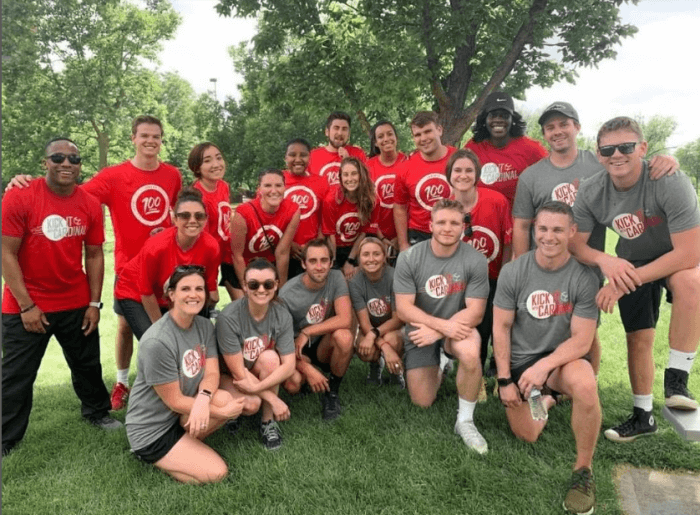 On a personal note, I owe a ton to my parents and sister. My sister is exactly 13 months (to the day!) older than me and I've been so lucky to grow up right behind such an amazing role model. Her and my parents have been really invested in my career goals and supported me every step of the way; even all of those 4:00 AM Monday morning hauls to the airport when I was a traveler. Lots of love for the Fab Four!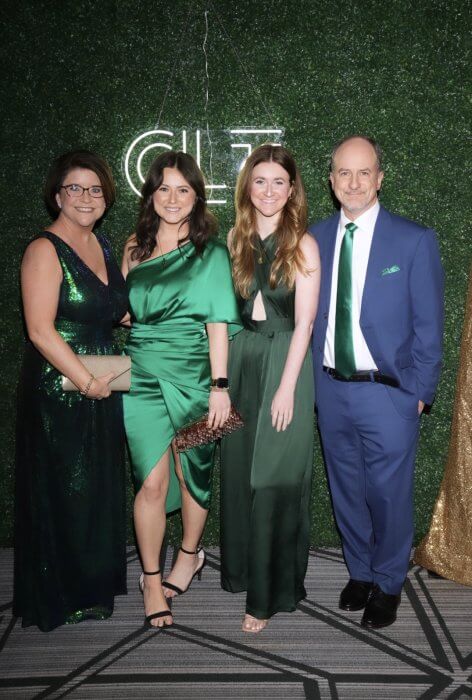 What's something people may not know about you?
I'm a BIG adrenaline junkie and am a huge fan of spontaneous plans. Roller coasters, last minute flights, skydiving… All the fun things!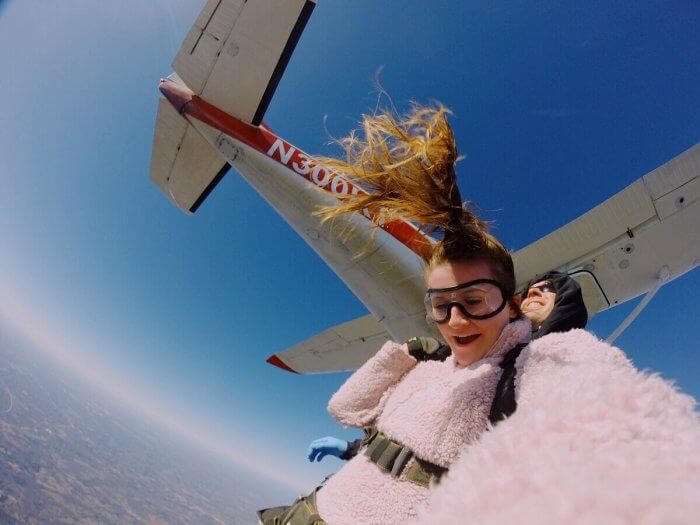 What advice would you give to someone starting out in the industry?
Even if a certain sector of the business doesn't interest you, still get as much exposure to it as you can. Our departments are very intertwined with one another and experience in other areas is extremely beneficial.
Oh, and always keep confetti cannons on hand… (IYKYK)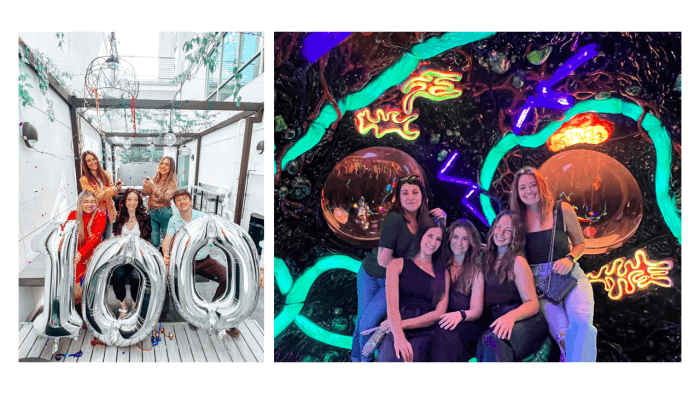 What is your proudest moment working at Cardinal Group?
Although this isn't a defined moment, I absolutely love seeing the execution of campaigns and initiatives our team has created at the site level. It's really cool to see a community capitalizing on a campaign that you once had jotted down as a simple idea on a Google doc.
What do you love most about your job? Most challenging?
It's not often you have a role that gets to work so intimately with Operations, Client Services, Systems, IT+Data, Accounting, AgencyFifty3, and all of our external vendors on the marketing side. Getting to work with so many different team members across Cardinal is my absolute favorite part.
Most challenging is definitely keeping up with the ever changing trends. Gen Z is always keeping us on our toes and forcing us to constantly shift our advertising strategies.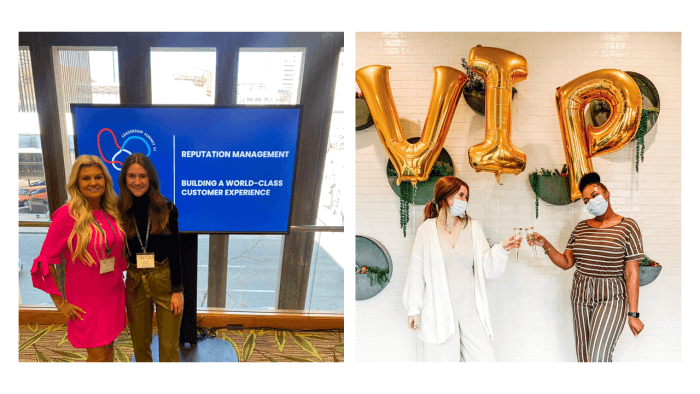 What has been the most interesting change that you've seen in the industry, and why?
A tough one because there's so many… probably the boom of ambassadors and NIL marketing in the student housing space. Who would've thought we'd be buying products and signing leases based off of short TikTok clips?!
What is your favorite college town in America?
I think the picture below answers this question for itself but… Boone, NC! Go Neers!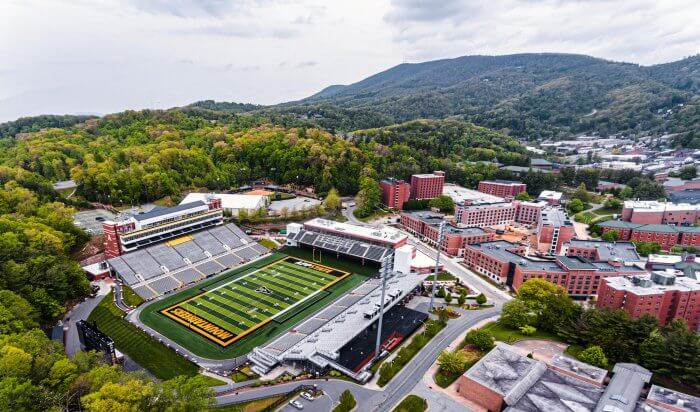 Are you ready to join Avery and start your Cardinal Journey today? See our open opportunities!