Emerald Herrera's Cardinal Journey helps Future Cardinal Team Members Travel to New Career Heights
October 18, 2022
I stepped into what we call Student Housing Property Management in the Fall of 2013 as I entered college. I have to admit that up until my last year in college did I really see this industry being my actual profession. I have degrees in Criminal Justice and Biology and thought I was going to be a Medical Examiner, but throughout my undergrad, I held part-time, full-time, and team-lead leasing operations positions and loved every minute of my job. Once I graduated, I took a leap of faith and decided to move across the country. During this new era for me, I stepped over to Conventional Housing and quickly realized that Student Housing is where I was destined to be. When I decided I was ready to transition back to Student Housing is really when my unofficial Cardinal journey began.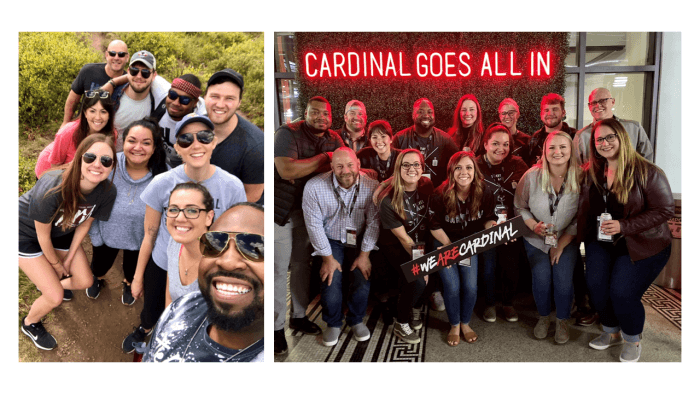 In October of 2018 I started connecting with Cardinal professionals and at that time, there were two things I knew – 1) I was passionate about traveling to challenged communities to help make a difference for both the team members and residents, and 2) I wanted to work for Cardinal no matter the capacity. Patience and persistence are what allowed me to start my Cardinal journey officially in 2019. Yes, joining Cardinal was 7 months in the making. In hindsight, it all happened for a reason, but in the moment I was crushed that I didn't get the opportunity to join the Travel Team on the first or second attempt. Maintaining relationships with those I connected with is truly what allowed me to start my official journey with Cardinal…and the rest is history!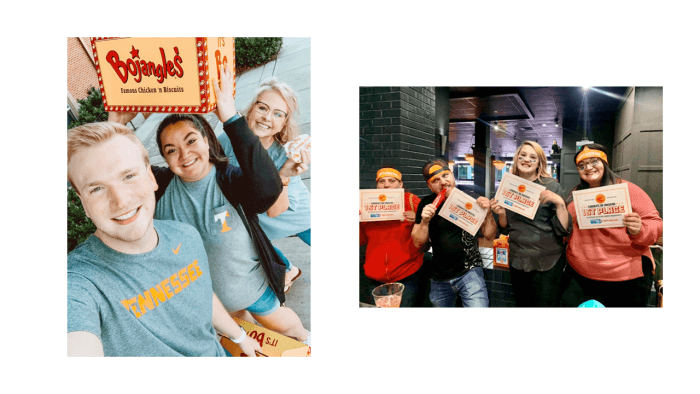 I joined the Travel Team in May 2019 as a Traveling Leasing Manager and in September 2019, I was later promoted to a Traveling Community Manager. Joining the Cardinal team was the best decision I could have ever made for my professional career. During my time on the Travel Team, I traveled to some of the most uniquely demanding communities and was challenged both personally and professionally. I remember on my very first assignment as a traveler, I called my (then) team leader and asked her if she thought I was truly cut out for this job. It turned out that I was (haha) but I hold myself to such a high standard and want to be the best at everything that I do, and being "alone" in a city/state I've never been in before really amplified those feelings. I learned that during those times, I needed to practice giving myself grace and communicating with those involved. I also needed to lean deeper into the support of my fellow Travel Team. Learning a new company and role was tough work, but the support the team gave me as well as every team member I have crossed paths with at Cardinal is truly how I was able to be successful.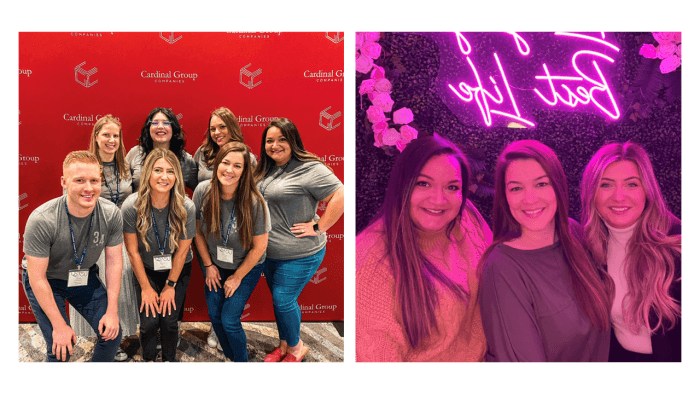 In 2020 I started my journey as an Assistant Portfolio Manager with Cell 3.4. The cell team and communities were truly my "home" at Cardinal. We helped each other achieve our best efforts, and were there through all of the downfalls, lifting each other up and getting through better than ever. I met some of the best people that I have had the pleasure of calling friends and helped grow team members into being the best leader they can be. This didn't happen overnight, it happened over the course of two years (and ongoing) with many phone calls, many late nights, many tough conversations, many celebrations, and many laughs. I could definitely write a novel about my time as an APM, but the biggest thing to note is that in order to get to the peaks, you have to go through the valleys…and the journey and view are WORTH IT! Again, the teams and individuals that I worked alongside are truly what made the experience the best.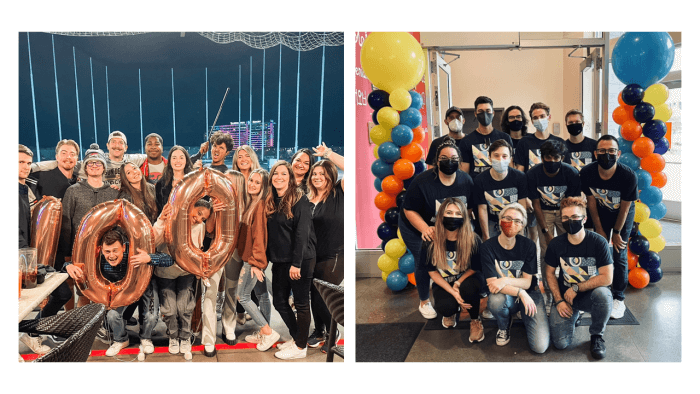 In September 2022, I made a career move that was not so traditional or expected. I joined the Talent Team as a Talent Advisor. Moving out of operations and into People & Culture is the second-best decision I have made professionally. As I draft up what a new potential career path may look like for me in P&C, I am in no rush. I am fully enjoying my journey here and am embracing every moment. I am challenged in a new way since transitioning out of operations and I am part of such an amazing, supportive team. The Talent Team has been so welcoming and the whole team is willing to guide me in my learning on this side of the business and throughout all of that, it has been so fun and enjoyable! While this is just the beginning, I am so grateful that I get to continue doing what makes me passionate – making an impact. Every day, I get to work with our leaders, team members, and job seekers in hopes of creating meaningful relationships with one another so they can either start or continue their Cardinal journey.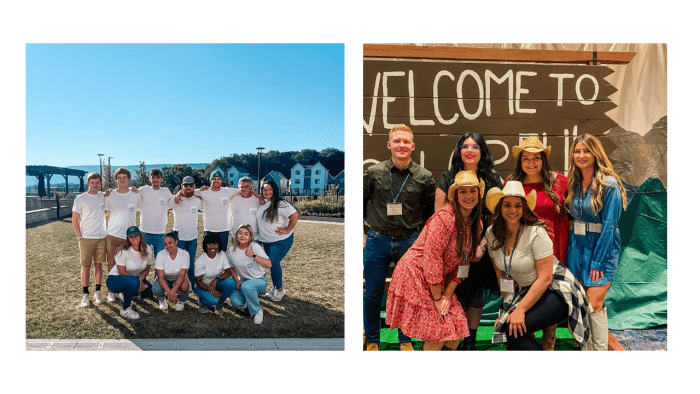 It truly is a full-circle moment, and I am so proud and grateful to work for Cardinal.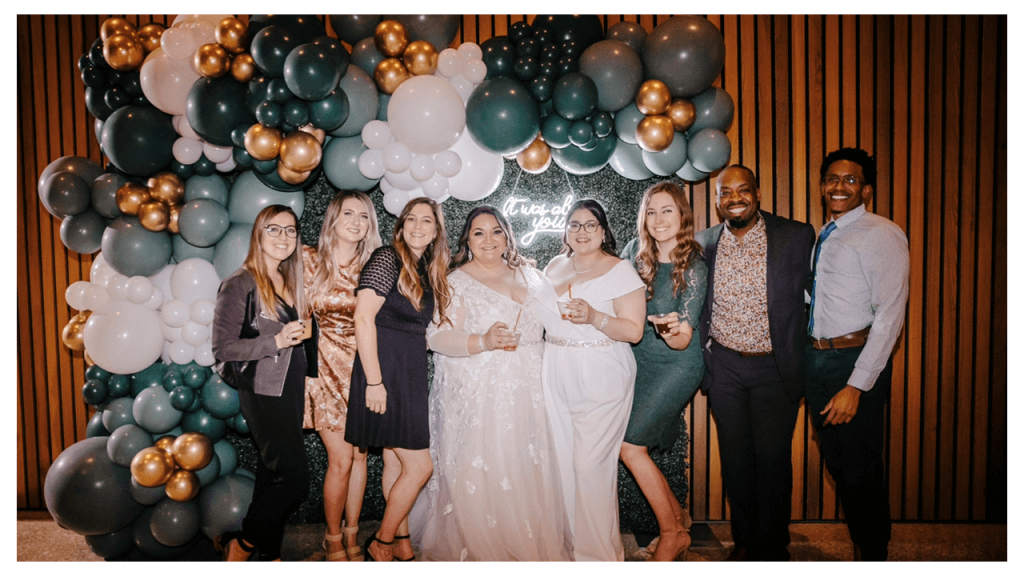 If there is any piece of advice I could give anybody it would be to let the journey take you where you should be. That journey may not be what you think it should be, but that only means it's not the right time yet. Lean on your support system, display grit in everything you do and it will all be worth it.
Are you ready to start your Cardinal Journey? Check out our open roles here and let me know if I can help you in anyway!