Keystone – Cardinal Group's Innovative Solution for Centralized Data and Reporting
May 6, 2022
By: Gabe Villa – Director, Data & Analytics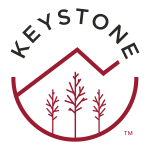 What is Keystone?
Cardinal Group Companies is a fully integrated real estate investment, construction, development, marketing, and management firm. Cardinal Group Companies had grown significantly in the past two years, and the demand for data from multiple systems was imminent. The Data and Analytics team at Cardinal solved the problem of excessive time spent on manually acquiring and aggregating data to tell the story of student housing, conventional leasing, and community performance.
The Data and Analytics team successfully built an innovative solution for centralized data and reporting called Keystone.
Keystone is a data platform that visualizes the critical performance indicators needed for internal teams and clients to focus their attention on the outliers and identify exceptions quickly.
The results are faster and provide efficiency in decision-making due to actionable data. In addition, the time savings enabled Cardinal team members to spend more time driving results through more strategic initiatives than manually scrubbing data.
How does it work?
Data and analytics are game-changers in today's student and multifamily property management operations. Keystone comprises multiple technologies to ingest, enrich and report key performance indicators and metrics. Keystone is built on a cloud Business Intelligent (BI) Platform and leveraging Google Cloud Platform components. We use the Google Cloud Platform to integrate data from property management systems, HRIS systems, online reputation management, market competitor research, and other sources. In addition, these technologies enable users to customize data visualizations for internal and external clients.
What are the results?
Using the capabilities of Keystone, Cardinal adopted a culture of data-driven decision-making. As a result, despite the volatility and uncertainties in the student housing market caused by the global pandemic, Cardinal's student portfolio surpassed its preleasing performance relative to the 2020-2021 academic leasing cycle and continues that trend this year consistently.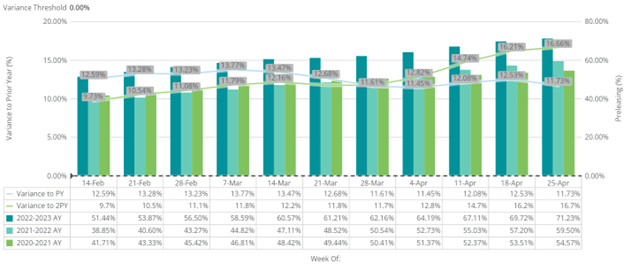 Keystone was a necessary change in operations and significantly impacted efficiency. Visibility to performance across our portfolio drove competition between groups and cells and increased the quality to the properties they managed. In addition, the Portfolio Performance Metric standardized ten critical operational performance indicators, allowing HQ and onsite teams to measure and compare consolidated sets of data quickly.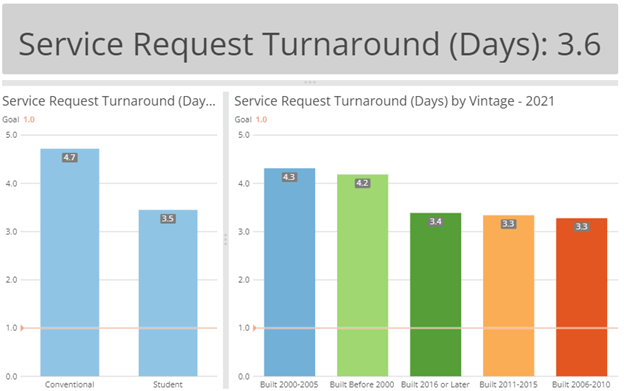 Moreover, clients can quickly analyze market data and have tailored reporting delivered to provide them a competitive advantage.
Keystone continues to add value incrementally while the Data and Analytics team acquires new data and loads it into the platform. Some of the latest data points in the roadmap for Keystone will have a huge advantage in the industry for management.
This is what one client has to say about Keystone:
"Cardinal's Keystone platform is a great way for us to monitor the performance of our assets on a daily basis. The real-time tracking is unlike anything we have seen from property management companies. This easily accessible data has been very useful for us in making quick decisions, particularly on the leasing and marketing front. The Preleasing and Pipeline Management dashboards are great tools for us to use in understanding what is happening on the ground floor for our investments and where we need to pivot to provide additional resources or make changes to the leasing and marketing strategy."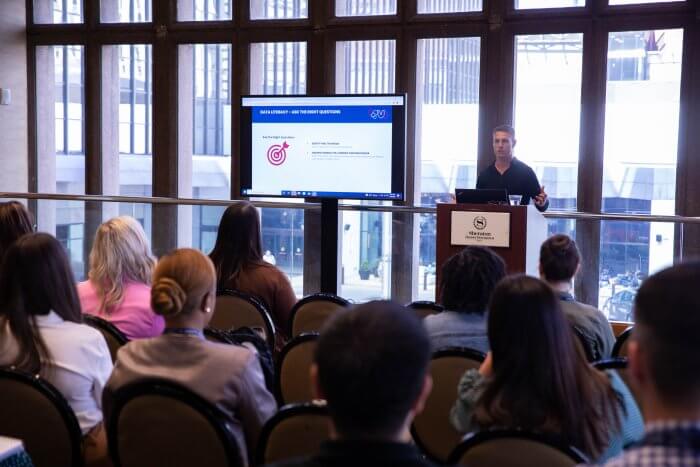 Interested in learning more about how Cardinal uses technology to make informed business decisions? Check back quarterly for more details from our Data & IT team to hear more about the technology stack used to disrupt property management reporting and analytics in a future post!
Want to be a part of the growing Cardinal team and help build our technology infrastructure? Click to view career opportunities here.