Courtney Bagwell Celebrates her 5-Year Anniversary
March 7, 2022
At Cardinal, our team members are the heart and soul of our culture. A team filled with men and women who want to be a part of something bigger than themselves, who go to the extra mile to help change the industry and challenge the status quo. We are so grateful for those efforts and celebrate our team members who have dedicated years of service to the growth of our team.
Today we celebrate Courtney Bagwell! This month, Courtney is celebrating her five-year anniversary with Cardinal Group. To celebrate, we asked her some tough and fun questions. Learn more about Courtney's journey below!

What is your role?
I'm a Portfolio Sales & Marketing Manager for our 4.4 Cell!
Describe your Cardinal Journey
Back in March 2017, I was the Assistant Community Manager at The Cottages at Lake Tamaha in Tuscaloosa, AL when our community was acquired by Cardinal Group Investments (CGI).
After about a year of working with Cardinal I was very eager to grow and in March 2018 I accepted a position as a Community Manager at Montage on College (now M on College) in San Diego, CA. Unfortunately, after a brief stint in Cali my husband and I made the difficult decision to leave and move closer to family in the Northeast. At the time there were no opportunities to stay with Cardinal and relocate, so I was devastated that my Cardinal journey would end so soon.
However, the following week I received news there was a new lease up that Cardinal had acquired in Pittsburgh, PA called The Bridge on Forbes. The only open position was a Leasing & Marketing Team Lead and I gladly accepted to stay with Cardinal.
In August 2018, we kicked off the lease up efforts and got the community preleased to 100% by March. In May 2019, I was promoted to Community Manager and helped the property transition operationally. I remained the Community Manager through November 2020 and was then promoted to my current role of Portfolio Sales and Marketing Manager.
Long story short, I have been around the Cardinal block (more like country) to say the least….which is my favorite part of my Cardinal Story!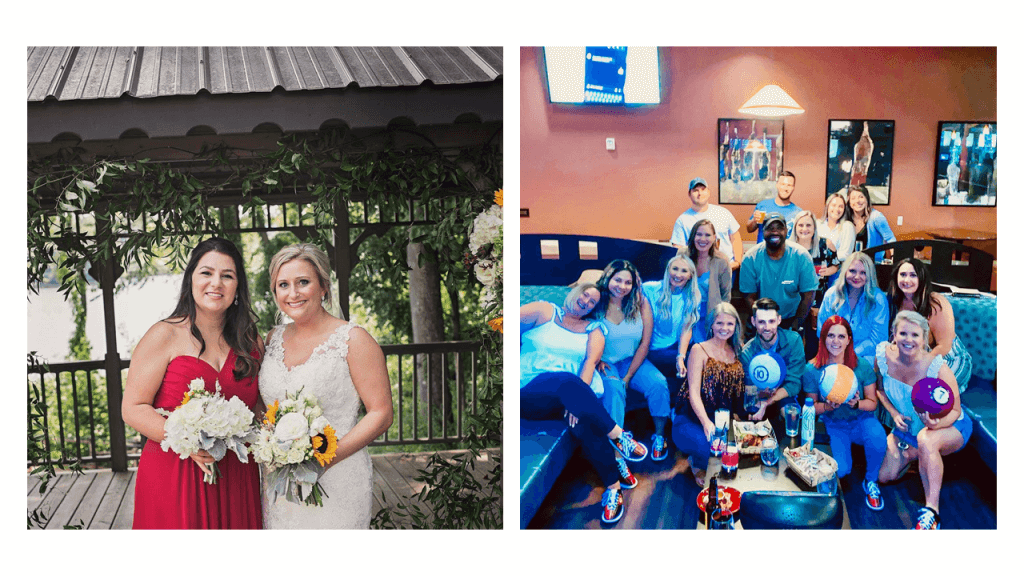 What do you find most exciting about your job? Most challenging?
The PSM role has been exciting in so many ways. The part I like most about my role is being able to be a resource to our onsite team members. They are truly the ones who keep the wheels turning and love being a part of helping them make decisions, training, and helping them grow in their own careers. Getting to visit our teams during site visits is also extremely rewarding.
The most challenging aspect has been trying to stabilize a portfolio of 15 communities/ almost 8,800 beds (and still growing) all in a little over a year while trying to learn my own role and trying to find my voice/confidence in a new role. It took some time and people reaching out to help build that foundation, but overall has been a great experience. I learn something new every, single day and I love that.
Who has been influential in you professional life and how have they help guide you?
Professionally, I have 5 people that have been extremely influential in my career (one for every year in my time with Cardinal haha)!
To start, Keli Holloway (Community Manager at Cottages at Lake Tamaha) showed me how to really elevate my operational skills at an extremely large community (1,304 beds) and overcome situations I had not been exposed to before working there
Another influence was Lauren Guthrie. She is no longer with Cardinal, however Lauren and I immediately connected, and she was constantly someone who helped me learn the Cardinal ropes and navigate career decisions throughout my journey.
My third influence is Brock Birden. He is also no longer with Cardinal, however Brock was my Community Manager at The Bridge on Forbes when I transitioned as Leasing and Marketing Team Lead. Brock came into my life at the most perfectly planned time, when I needed someone like him the most. His energy is beyond infectious, and he was the best partner in crime during a stressful lease up. He helped me come out of my shell and really expanded my marketing knowledge to another level.
My fourth influence was the OG, Michelle Cook. She was my last Portfolio Manager at The Bridge on Forbes and really helped me grow my leadership skills and made me realize what was truly important in the grand scheme of operating. She constantly challenged me to think at an HQ level and really provided me with great exposure into managing our client. All super important skills that really helped shape me for my current role.
However, I have to say my biggest mentor at Cardinal has definitely been Sly Brandon. Sly was my first Portfolio Manager at The Bridge on Forbes and really is responsible for where I am today. Sly consistently invested in me, personally and professionally. He has taken me under his wing per say and always saw potential in me that I didn't even see in myself. He pushes me far out of my comfort zone and is constantly challenging me with new projects or tasks that help expand and refine my skill set.
Thank you to all of my influences and mentors over the last 5 years!
Personally, my daughter, Cameryn, is what drives me everyday! To provide her with the best life and most opportunities possible is what keeps me coming back every single day.
What's something people may not know about you?
I once sent in an audition to be on "The Real World" on MTV. Probably aging myself here, but it was a TV show "of seven strangers … picked to live in a house … work together … and have their lives taped … to find out what happens … when people stop being polite … and start getting real…The Real World" hahah. Embarrassing, I know. Crazy!
What advice would you give to someone starting out in the industry?
Be open to the potential of this industry as a long term career. So many of us start off as part time student workers in college and never think of property management as a career path. This industry has afforded me so many opportunities that I would have never dreamed of or would not have been possible had I pursued the field my degree is in. I also have met some of my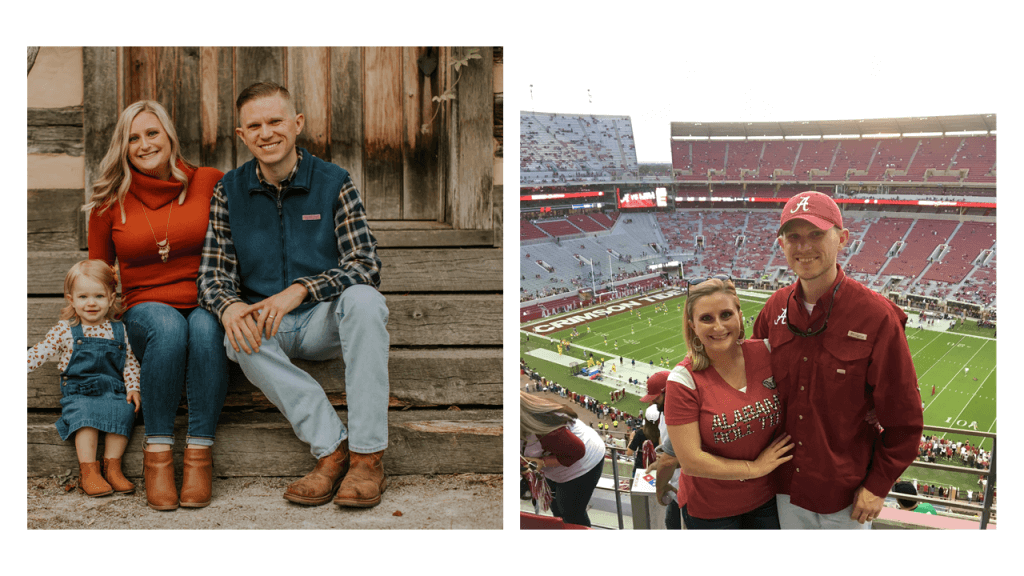 What is your proudest moment working at Cardinal Group?
Being nominated for Portfolio Sales Manager of the Year at this year's Leadership Summit VI! I would have never thought this was possible, and I am so grateful to be considered for this award. There is so much talent in the company and especially the PSM group, it is hard to imagine being considered for this type of award! I hope I can make my Cell & CGI proud and take home a win!

What has been the most interesting change that you've seen in the industry, and why?
I've been in the industry for over 12 years and the most interesting change has to be the way COVID-19 impacted our industry, for better and worse. Seeing how the world, nationally, was reacting to the pandemic and how each market was being affected was scary, but also very interesting to me. Seeing how the markets are reacting in such different ways this leasing season has also been a challenge, but really exhilarating to monitor.
What is your favorite college town in America and why?
Hands down Tuscaloosa, AL. I mean everything is eat, breathe, sleep football and it doesn't get much better than the Crimson Tide…Roll Tide! State College, PA (Penn State) is a close second!
Ready to start your Cardinal Journey? See our open opportunities.