Christina Tarumoto celebrates a decade with Cardinal Group
June 8, 2022
At Cardinal, our team members are the heart and soul of our culture. A team filled with men and women who want to be a part of something bigger than themselves, who go to the extra mile to help change the industry and challenge the status quo. We are so grateful for those efforts and celebrate our team members who have dedicated years of service to the growth of our team.
Today we celebrate Christina Tarumoto!
This month, Christina is celebrating her ten-year anniversary with Cardinal Group. As one of Cardinal's most tenured employees, we asked her some tough and fun questions about her time with Cardinal. Learn more about her journey below!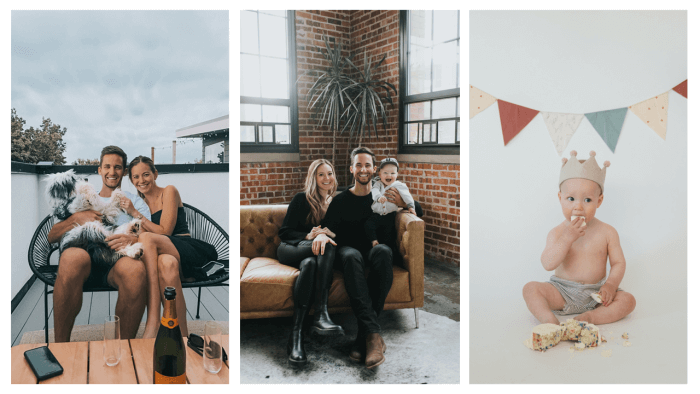 Tanner (31), Christina (30), Charlie the Dog (2.5), Oliver (1)
What is your role?
I'm our Vice President of Client Services!
Tell us your Cardinal Journey
While in college, I started as a part-time Community Assistant at what's now called The Wilde (I started two brands ago when the property code was s002a). My next Cardinal role was as an Operations Specialist (now Portfolio Sales & Marketing Manager), followed by Assistant Portfolio Manager. Six years ago, I joined my current department. I've had several title changes but functionally my role has been the same with added responsibilities as my team has grown. Here's a photo of our 2012 team, probably taken on the original iPhone.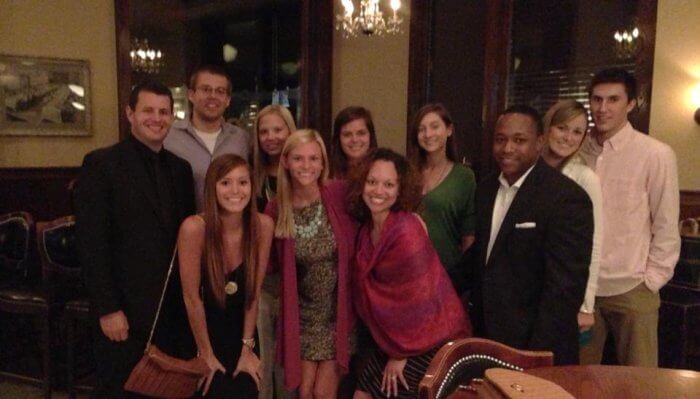 How did you decide to join the Cardinal team?
Similar to most in the industry, it wasn't a thoughtful decision. A friend worked at a community in Chapel Hill, and Scott Montgomery was her manager at the time. My roommate and I would visit her frequently and hang out at the pool or in the office while she was working, so we got to know Scott that way. He always told us that he'd want us to work at his community if he ever worked on a deal in Raleigh, and a few months later, he had an offer from Cardinal to work in Raleigh. I wish I could say I had tremendous foresight and knew it'd turn into this career, but the truth was I was 20, and it sounded like a job where I could do my homework and eat snacks. It was the best job I've ever had. Snacks aside, I was able to work with really incredible people, several of whom still work for Cardinal today (Scott Montgomery, Eli Routh, Brandon Isley). Scott constantly challenged and encouraged me beyond what was in my job description, which he still does today.
What do you find most exciting about your job? Most challenging?
Most exciting is working in an industry that fulfills a fundamental human need. It can be easy to get lost in the spreadsheets and financials but it's exciting to remember why we're doing this.
The most challenging part is balancing how quickly things change internally and externally and making sure what we're prioritizing internally doesn't conflict with the external pressures of the industry.
Who has been influential in your professional life and how have they helped guide you?
This is always a challenging question for me to answer since I don't have significant professional experience outside of Cardinal. This sounds like a cop-out, but I've genuinely been so fortunate in my career to be surrounded by encouraging leaders and colleagues. There are easy and obvious answers like Alex, Eddie, Del, etc.
Personally, my husband's been the most influential in allowing me to invest in my career, especially in the earlier years. The grind can feel isolating, but there have been endless ways he's supported me and helped me stay balanced, whether it's bringing me dinner to the office or managing our entire personal life. Here's a photo from our wedding, which was pretty much a big Cardinal party.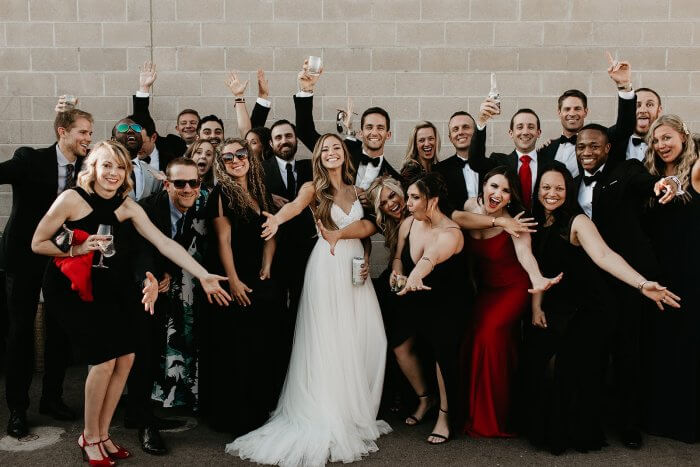 What's something people may not know about you?
I have excellent hand-eye coordination. It should be more well known, though. If anything survives as part of my Cardinal legacy, I hope it's this.
What advice would you give to someone starting out in the industry?
Learn real estate. In its simplest form, our business is to service real estate.
What is your proudest moment working at Cardinal Group?
I always feel proud during our Leadership Summits to see how the room grows. A lot of unseen hard work goes into getting a deal to the point of transition. I feel a tremendous amount of pride in my team for creating opportunities to increase value for our clients, which creates opportunities for the Cardinal team. Our communities live a whole life with my team before they reach the transition, and I'm incredibly proud of them for making that happen. Several new team members not pictured below!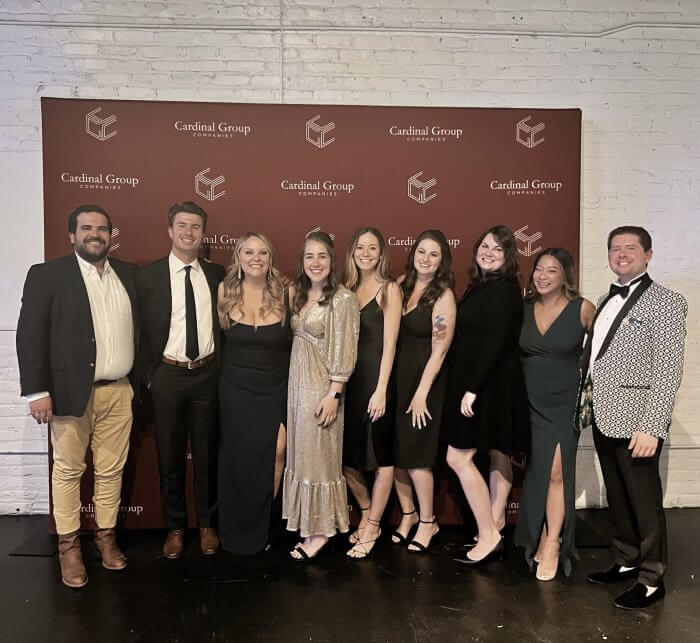 What has been the most interesting change that you've seen in the industry, and why?
The accelerated priority on affordability and ESG criteria, specifically energy or water efficiency. Financing plays a role, but it's also been exciting to work with clients passionate about creating solutions for affordability and environmental challenges.
What is your favorite college town in America?
Raleigh, always.
You just received 2 round trip tickets to anywhere in the world – where do you plan on going, and what are you most excited about?
Somewhere quiet with sheep.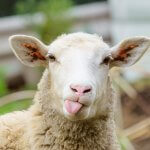 Ready to start your Cardinal Journey? See our open opportunities.